What We Do
NovaWell drives holistic, integrated care through member-centric, evidenced-based and tech-enabled solutions.
Our programs have shown to help improve:
Patient experience and outcomes
We have four core offerings:
NovaClinical℠
NovaClinical provides comprehensive behavioral health operations delivered through an integrated, holistic approach. We believe you cannot separate the mind and the body, and in the same way, you cannot separate behavioral health operations from physical health operations.
We deliver care management, utilization management, clinical quality and member navigation solutions in collaboration with clients, using a population health methodology. Our model is powered by an integrated clinical platform and workflows, a culture of whole-person care, advanced data analytics and predictive modeling. We take a "no wrong door" approach to creating access to care.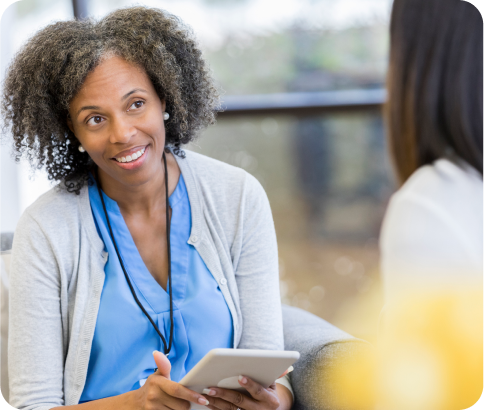 NovaClinical has seen fantastic improvements in quality metrics, member satisfaction, member outcomes and total cost of care reductions.
Results* from NovaClinical include:
90+% member satisfaction
Significant improvement in behavioral health specific Healthcare Effectiveness Data and Information (HEDIS) scores
40% case management engagement rate vs. 25% national benchmark
300+ policies rewritten to ensure integrated best practice
NovaConnect℠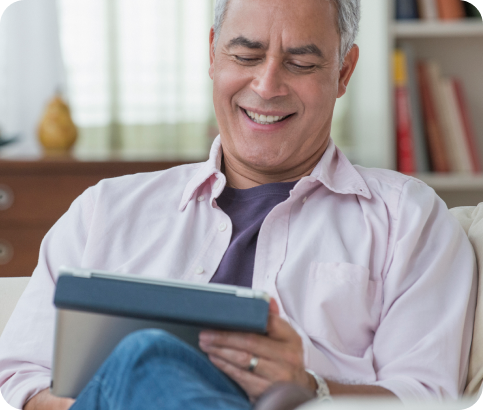 NovaConnect also significantly reduces the burden to identify, evaluate, contract and oversee new solutions.
NovaConnect is a unique virtual front door to a curated collection of evidence-based adult and pediatric behavioral health solutions. These combine cutting-edge technology with clinically effective treatment, while immediately expanding access for individuals who need support.
We believe it's vital to give members access to a comprehensive suite of solutions – not just one or two – in order to meet their behavioral health needs. Our virtual front door provides user-friendly resources such as mental well-being articles and podcasts on hundreds of topics, clinically-validated assessment tools, and direct appointment scheduling with our curated provider partners.
Results* we've seen with NovaConnect include:
Improved speed to care, with many next day appointments available
Decrease in depression and anxiety symptoms
Improved adherence to medication assisted treatment for members enrolled in substance use disorder treatment program
Improved member satisfaction
Reduction in emergency room and inpatient utilization
NovaCommunityCare℠
Members with complex needs require a uniquely tailored approach to their care; NovaCommunityCare is a fully integrated and nationally recognized solution for individuals with serious mental illness (SMI) and/or substance use disorder (SUD). These patients often have comorbid physical health and social determinants of health (SDoH) needs. While they typically account for ~5% of total member population, they drive ~50% of total healthcare costs.
To help prevent these members from falling through the cracks, NovaCommunityCare provides a collaborative system of community-based partners to provide holistic care. With this model, members achieve greater whole-health outcomes and total cost of care is reduced.
NovaCommunityCare is one of the options individuals can access through the NovaConnect platform and product.
Results* we've seen with NovaCommunityCare include:
Decreased emergency room utilization
Decreased total per member per month (PMPM) spend
Decreased inpatient utilization
Improvement in quality of life reported by enrolled individuals
Reduction in days of alcohol, illegal drug and prescription misuse
NovaNetwork℠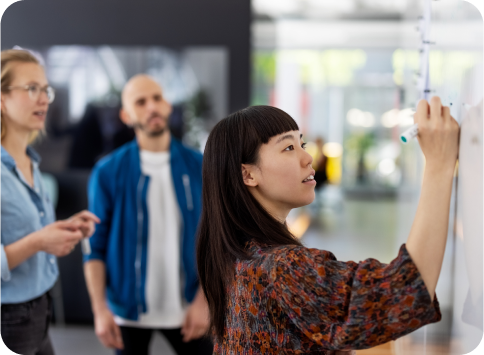 NovaNetwork offers three levels of intensity with six different modules, from foundation-building to network transformation.
Through NovaNetwork, we provide tailored consultation solutions and network services to support:
Strategic evolution of network management
Enhanced provider and member network experience
Network analytics, reporting and integration
Development of innovative reimbursement and payment strategies, including value-based contracting
Results* we've seen with NovaNetwork include:
Significant network commercial network growth across all behavioral health levels of care
Implemented quality metrics and pay-for-performance (P4P) contracts
Moved fee for service contracts to value
Expanded access of diverse population of clinicians including the BIPOC community
Converted high volume out-of-network providers to in-network
* Outcomes are based solely on those experienced by NovaWell's affiliated health insurance company, Horizon Healthcare Services, Inc. Results may vary by customer.